Pestmaster® Services Of Wichita, Kansas
Serving Wichita, KS and the surrounding area, Pestmaster® Services of Wichita was taken over in 2015 by two men named Mitch and Kevin. These two believed in the Pestmaster® Services mission and had a desire to take it even farther by being there for their customers every step of the way.
That's why our branch continues to deliver unbeatable pest control solutions to the residents of Wichita and the surrounding area. We inspire confidence in our customers, thanks to our unique blend of understanding the local pest population combined with our extensive nationwide resources. At Pestmaster® Services, we're here to deliver pest management with Environmentality®.
Why Choose Pestmaster® Services?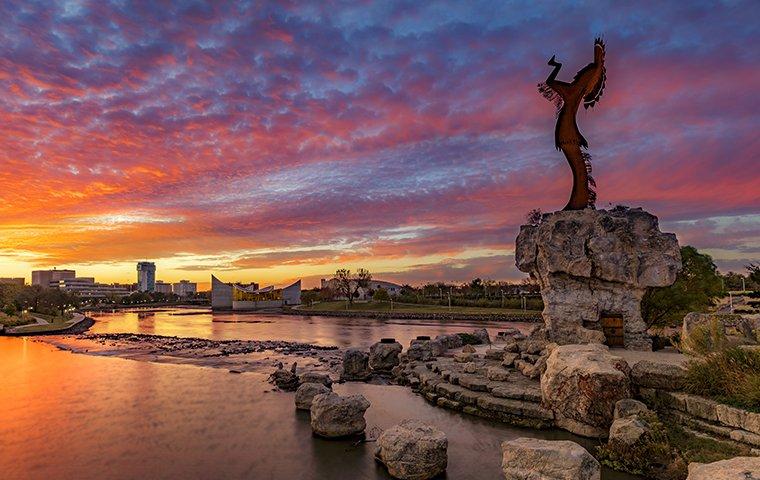 Successful pest management requires something more than just throwing chemical sprays around and hoping it works. We understand that and prove it every day by starting with a thorough inspection and finishing with a customized solution that stems from the principles found in our Integrated Pest Management approach.
Integrated Pest Management
We use the IPM method because we know that each pest interacts with the environment and each other in different ways. IPM assists us in understanding what's needed to correct your pest problem today, while proactively keeping you protected in the future.
In addition to unmatched service, we also offer the following:
Numerous Certifications: We're QualityPro certified, GreenPro certified, and maintain various certifications and affiliations consistent with being the best in the industry.

Environmentally Friendly: We take your well-being seriously, which is why we use only verified green-friendly pest control products in our home pest control and commercial pest management services.

Free Inspection: You need answers to know how to proceed. We make sure you get them before committing to a course of action.

Proven Method: Our IPM method is the gold standard approach to pest control, which is why we work hard to sharpen our skills and expertise by remaining current on the development of best practices.
Our Pestmaster® Services Promise
We don't believe in sub-par effort or results. You need and deserve nothing less than the best results. For this reason, we're committed to making sure we deliver quality service every single treatment. Our team makes sure to stay current on the pests local to the Wichita, KS area, so you never have to question the treatment. In addition to studying, we embrace innovation in the pest control industry, which ensures that we provide sustainable solutions that satisfy our mission of pest management with Environmentality®.
Do you need guaranteed pest control solutions? Then give us a call to speak with one of our agents about our professional residential or commercial pest control treatments, or fill out our online form to schedule your free inspection.