Effective Weed Control For Wichita Properties
Weeds have a habit of growing in all the wrong places. Even in locations where you wouldn't expect anything to be able to grow, weeds find a way of pushing their way up through the ground and thriving. If these hearty plants are growing in areas where you need bare ground, our vegetation management service can help.
Our Vegetation Management Process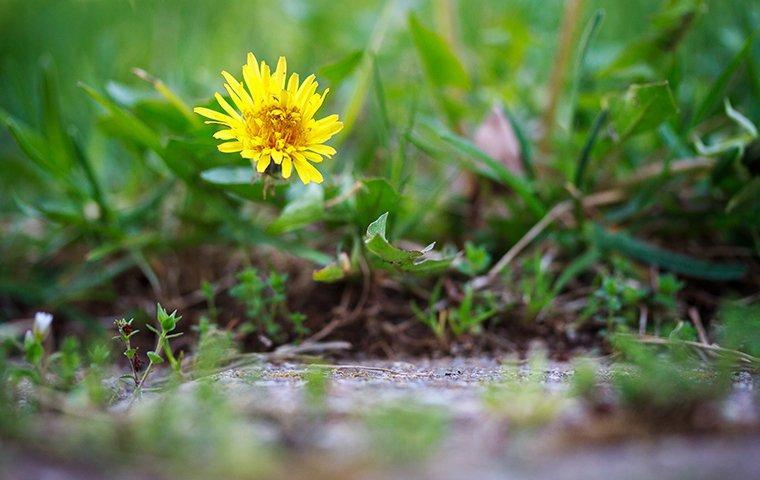 Free Inspection
When you contact us for our vegetation management services, we'll perform a free inspection. This inspection allows us to see the property and enables you to show us the specific areas that need treatment.
Weed Treatment
Whether you have a property that requires every area to be treated or need a more selective treatment plan, Pestmaster® Services of Wichita can do the job. We use a solution that we can apply to large areas or select places. The solution includes a blue dye so that you can see where we applied the treatment. Once applied, our solution kills weeds and prevents them from coming back for up to a year. The service takes about one hour per acre to perform.
Our Guarantee
Although our vegetation management service does not require a follow-up visit, it does come with a guarantee. If weeds return, we'll also return to re-treat the area.
Keep Your Property Weed-Free All Year
If you have areas on your property that need to remain free of vegetation, Pestmaster® Services of Wichita offers the vegetation management services to make it happen. We will treat the affected areas to eliminate weeds and keep them away. With our guarantee to fix the problem if weeds return, you can trust Pestmaster® Services to do the job right. Contact us today.